Renters Can Hold Property Owners Liable For Dangerous Conditions That Cause Personal Injuries In Washington State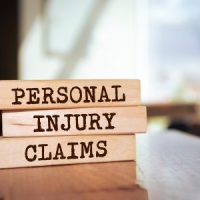 Owning a home used to be considered the American dream, but exorbitant housing prices are making it impossible to achieve. Even if homes are available in your price range, you may prefer the option of renting. Rather than having to pay for maintenance and repairs, these are included as part of your rent and fall under the duties of property owners and managers.
Unfortunately, failure on their part to provide proper upkeep or address resident concerns can result in dangerous conditions that increase the risk of injuries. Our Issaquah personal injury attorneys explain what to be alert for and how to protect your rights in a claim.
Dangerous Property Conditions That Increase Personal Injury Risks
A report issued in spring 2023 by the Washington State Department of Commerce warns that within the next 20 years, over one million homes will need to be added to accommodate increases in population. Much of the push in recent development is on building apartment complexes or multi-family townhomes to accommodate renters.
Renting an apartment or other property can be convenient and cost-effective. However, negligence on the part of the property owner can put you at risk. Dangerous conditions that could result in personal injuries include:
Failure to maintain outdoor areas;
Failure to provide fencing and security features at entrances;
Failure to provide proper lighting on stairs and in hallways;
Failure to keep the property free of debris and make regular repairs as needed.
Property owners and managers can be held liable when you suffer personal injuries due to the above or other potentially hazardous conditions.
Your Rights In Filing A Premises Liability Claim
Under the Revised Code of Washington (RCW), property owners have a legal duty to maintain their premises and to warn visitors or guests of potential hazards that increase personal injury risks. When someone rents you a property and fails to provide security, proper maintenance, or make needed repairs, you may have the right to hold them responsible for medical expenses, lost wages, and other costs you incur as a result.
In order to get compensation either through an insurance settlement or premises liability lawsuit in Washington State, you and your attorney will need to prove the following:
That conditions on the property were dangerous or posed security risks;
That you suffered personal injuries as a result;
That the property owner either knew or should have known about the conditions;
That they failed to take the appropriate action in addressing the situation.
To Discuss Your Options In Filing A Claim, Request A Consultation With Our Issaquah Personal Injury Attorney
You have the right to feel safe in your home, regardless of whether you own or rent property. When personal injuries happen due to negligence on the part of property owners or managers, Injury Law Group NW provides the experienced legal representation you need to hold them accountable. To discuss your options in filing a claim, call or contact our Issaquah personal injury attorney online and request a consultation.
Sources:
commerce.wa.gov/news/washington-state-will-need-more-than-1-million-homes-in-next-20-years/
app.leg.wa.gov/rcw/default.aspx?cite=4.24