OSHA Safe And Sound Campaign Offers Tips To Reduce Construction Site Injuries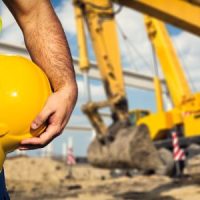 On-the-job accidents and injuries can happen in any occupation, but construction workers face some of the most serious risks. The places they work are inherently dangerous, and construction site accidents in Washington State are unfortunately common. These can leave you suffering serious and potentially life-threatening injuries that impact your ability to work or engage in daily activities for years into the future.
To reduce the risks, our Issaquah construction accident attorneys offer tips proven to help keep workers safe and sound.
Construction Accidents In Washington State: Know The Risks
According to the Washington State Department of Labor and Industry, as many as 75 workers are killed on the job each year, while nearly 1,000 others suffer serious injuries. Construction workers face the greatest risks.
Construction site accidents can impact regular employees, independent contractors, or service providers, such as workers with utility companies who visit these sites regularly. Some of the biggest hazards construction workers face include:
Falls from heights, such as when using ladders or scaffolding or during excavations;
Being struck by or against objects, such as construction debris or heavy equipment;
Being caught in or between heavy equipment and construction vehicles;
Exposure to hazardous substances and fumes, such as asbestos or harsh cleaning chemicals;
Electrocutions and burns due to contact with live wiring and hot surfaces;
Overuse injuries and repetitive strain.
Keeping Construction Site Workers Safe And Sound
Each year during the month of August, the Occupational Safety and Health Administration (OSHA) holds Safe and Sound Week. It is designed to increase awareness of common causes of worksite injuries while providing tools, tips, and other resources to prevent them from happening.
For anyone who works in the construction field, taking a few simple precautions can help to prevent potentially life-threatening injuries. These include:
Always wear a helmet on construction sites and use goggles, safety harnesses, or other gear as needed;
Inspect ladders, scaffolding, cranes, and other equipment before using them each day;
Limit the amount of time spent performing dangerous tasks, such as working at heights;
Stay alert and watch out for tools, vehicles, and equipment in your vicinity;
Get proper safety equipment and training prior to handling any hazardous substances;
Make sure the electricity is shut off before performing any type of work near wiring or cables.
Injured On The Job Site? Contact Our Issaquah Construction Accident Attorney
While accidents and injuries can happen in any occupation, construction workers in Washington face the greatest risks. Dangerous conditions on these sites and negligence on the part of construction company owners or managers could leave you suffering serious personal injuries. At Injury Law Group NW, we help you get the compensation you are entitled to in a claim.
Our experienced Issaquah construction accident attorneys can investigate your case and help you get the total amount needed to cover your medical costs, lost wages, and other expenses. If you or someone you love is injured, call or contact our office online today and request a consultation.
Sources:
lni.wa.gov/safety-health/safety-research/files/2020/93_5_2020_WorkRelatedFatalitiesInWashingtonState_2019.pdf
osha.gov/safeandsound