How To Get Compensation For Holiday Shopping Accidents In Washington State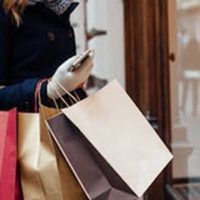 Thanksgiving is all about food, football, and fun with family. However, once the meal is over, it is a signal for many people to begin their holiday shopping. Post-Thanksgiving sales offer great deals and allow you to get a jump on your gift-giving while saving money as well. However, these events have a notorious reputation for being dangerous. Our Issaquah personal injury attorney explains five common types of accidents that can happen and how to get the compensation you need to recover.
Going To Day-After Thanksgiving Sales? Top Five Holiday Shopping Accidents
While Thanksgiving is about being grateful for what you have, the day after the focus is on getting more for less. Holiday store circulars boast spectacular deals, often with products in limited quantities or at hours the store would typically not be open.
There is nothing wrong with planning your holiday shopping around special sales or wanting to get a low price on big-ticket items, such as electronics and appliances. However, be aware of the risks. The following are five common ways holiday store accidents in Issaquah can happen:
Slips and falls: These are common due to wet floors and clutter.
Getting struck by objects: This often occurs due to overstocked shelves and loose fixtures.
Vehicle accidents: This includes parking lot accidents and getting struck by stock-loading equipment in stores.
Getting crushed in a crowd: This can happen near entrances or exits.
Aggressive security guards: Over-aggressive attempts at maintaining order can leave you suffering serious harm.
How To Get Compensation For Holiday Shopping Accidents In King County
It is hard to resist the lure of day-after-Thanksgiving sales. People stand for hours waiting to get a great deal and eagerly storm the store as soon as it opens. They rush down the aisles and push, grab, or pull to get the items they want. Unfortunately, the chaos surrounding the event can create problems and make personal injuries in King County more likely to happen.
Responsibility often falls with the property owner. They either neglected proper maintenance and management tasks required when hosting public events or failed to provide basic safety and warn visitors of potential hazards. Under the Washington Code (RCW 5.40.050), you have the right to hold them liable for injuries suffered as a result.
In some cases, property insurance they have in place may help cover some of your costs. Our Issaquah personal injury attorneys can negotiate with insurance representatives to help you get the maximum settlement. If your claim is disputed or fails to cover your total losses, we can represent you in filing a premises liability lawsuit through the King County Civil Court.
Reach Out To Our Issaquah Personal Injury Attorney Today
Holiday shopping can start out as fun, but can end up leaving you with serious personal injuries. To get the compensation you are entitled to in a claim, reach out to Injury Law Group NW. Call or contact us online and request a consultation with our Issaquah personal injury attorney today.
Sources:
app.leg.wa.gov/rcw/default.aspx?cite=5.40.050
kingcounty.gov/en/legacy/courts/superior-court/civil