Medical Misdiagnosis Of Car Accident Injuries Can Impact Your Health And Your Rights In A Claim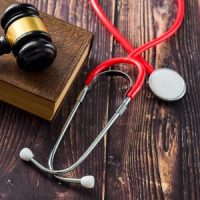 When car accidents in Washington State cause you to suffer serious personal injuries, you may be entitled to compensation. However, a medical misdiagnosis could dramatically reduce the total amount you receive. Our Issaquah medical malpractice attorneys explain commonly misdiagnosed conditions and how to protect your rights.
Commonly Misdiagnosed Car Accident Injuries
According to the Washington State Department of Transportation (WSDOT), over 5,000500 people suffer serious personal injuries due to car accidents in King County each year. As even a seemingly minor fender bender can leave you suffering major harm, it is important to seek medical attention immediately.
Unfortunately, car accident injuries are often misdiagnosed. Common examples include:
Broken bones: When doctors miss certain types of fractures, it delays treatment and could result in long-term disabilities.
Muscle strains and sprains: When doctors misdiagnose or downplay these injuries, it can have permanent impacts on your mobility.
Back and neck injuries: Whiplash and other back or neck injuries are common in the aftermath of a car accident. When left untreated, they can leave victims suffering from chronic pain.
Traumatic brain injuries (TBI): Serious head and brain injuries can happen in any type of crash. While symptoms are often subtle, they can have major impacts on your physical and mental health, as well as your cognitive abilities.
How A Medical Misdiagnosis Impacts Your Issaquah Car Accident Claim
You have only one chance to get compensation for car accident injuries in Issaquah and other parts of Washington State. Once you accept a settlement, either through insurers or in a car accident lawsuit filed through the King County Civil Court, you waive the right to any future claims. Medical misdiagnosis of your injuries can cause you to get less than the total amount you are entitled to. This can force you to pay future medical expenses, lost wages, and other costs out-of-pocket.
To protect your rights and get the maximum amount you need to recover, our Issaquah car accident attorneys recommend following these steps:
Avoid talking to insurers prior to getting legal representation;
Be vigilant in getting medical care and make sure they are aware of all your symptoms;
As it can take months to determine the full extent of your injuries, do not be in a rush to accept a settlement;
If you have any concerns about a medical provider or their diagnosis, seek a second opinion;
Keep copies of all medical records and other expenses, as well as a journal detailing your symptoms and the impact they have on your life.
If you received less than the total amount you need to recover in a claim due to a medical misdiagnosis, you may be entitled to hold the doctor accountable.
Contact Our Issaquah Car Accident Attorney
To avoid getting less than what you are entitled to in a car accident claim, get Injury Law Group NW on your side. Call or contact our Issaquah car accident attorneys online and request a consultation today.
Sources:
remoteapps.wsdot.wa.gov/highwaysafety/collision/data/portal/public/
kingcounty.gov/courts/superior-court/civil.aspx