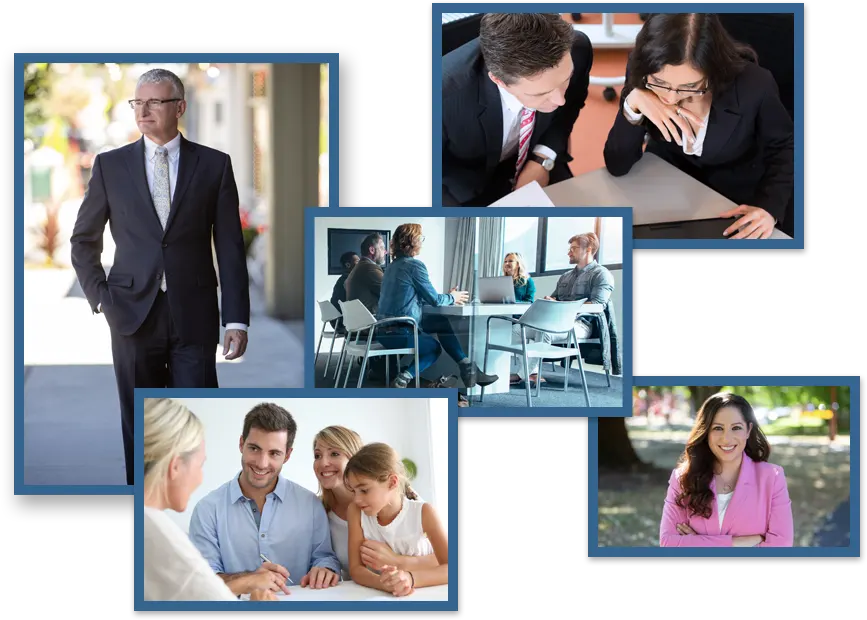 Washington Personal Injury Lawyers
Getting hurt because of somebody else's negligence is many things – frustrating, painful, costly, and disruptive to your life at work, at home, and with your family. Legal representation can help ensure you get the care and compensation you need and deserve after getting hurt in an auto accident, or other traumatic event, and that's why we are here at Injury Law Group NW. We are a team of injury lawyers dedicated to standing by your side, advocating for you, and making sure you are being properly taken care of by your doctor and the insurance company responsible for paying your bills. We fight for injury victims throughout King County and the greater Seattle area, and we get results that ensure our clients are fully and fairly compensated for the harm that has been done to them. If you or a loved one has been hurt by another's negligence in northwest Washington state, call the Washington personal injury lawyers at Injury Law Group NW for immediate assistance.
Call or Text for Free Confidential Consultations
The Experience You Need, Results You Can Trust
Troy and his team at ILG have decades of experience practicing personal injury law in Washington, including many years on the defense side representing insurance companies, property owners, and businesses. Not many plaintiff's lawyers have as much insurance defense experience as we do, and we bring that experience to you to get better results. We know how insurance companies think and how they operate – when they settle, when they fight, and how they value claims.
In our time as defense lawyers, we achieved significant wins for our clients, and we are prepared to do the same for you. Our lawyers have litigation experience at every level of Washington courts, including the Washington Supreme Court, as well as ample experience in mediation and settlement. Whatever your case requires to get the best result, our attorneys have the knowledge, skills and resources to get you there.
Trust ILG with your Washington personal injury case. We take on all types of personal injury cases big and small, including all of the following:
Auto Accidents
If you've been injured as a driver or passenger in a car or motorcycle, on a bicycle or as a pedestrian, struck by another car, truck or bus, we'll fight to hold the negligent driver accountable for all the harm they have inflicted on you, while making sure you get the medical care you need to recover physically as fully and quickly as possible.
Construction Injuries
Construction work can be dangerous under the best of circumstances, but that fact doesn't excuse property owners, developers, contractors and employers from their duties to provide a safe worksite by making sure workers have fall protection and that scaffolds and cranes are erected safely and securely. We hold third parties on construction sites liable when their lack of skill or care results in injury to an employee, independent contractor, or a member of the public.
Medical Malpractice
Doctors and hospitals literally hold your life in their hands when you are in their care. Positive medical outcomes are not always guaranteed, but mistakes caused by negligence, incompetence or unsafe practices are inexcusable. If you or a loved one has been injured due to substandard medical care, we'll invest the time and energy necessary to uncover the facts and hold responsible parties accountable.
Traumatic Brain Injury
Brain injuries unfortunately can result from just about any type of accident, from a car crash to a fall from a ladder or scaffold to a slip and fall on a wet or icy sidewalk or entryway. We fight to make sure that brain injury victims get a prompt diagnosis, appropriate medical care, and sufficient compensation to deal with what may be a lifetime of challenges or disability.
Wrongful Death
In the most tragic circumstances, another's negligence proves fatal to the accident victim. In these cases, we help the spouse and children of the deceased, or other relatives or the estate as authorized by law, to recover damages such as final medical expenses, funeral expenses, lost income, and the loss of companionship that family members suffer because a loved one was taken from them through some needless and preventable accident. A financial recovery can provide much-needed help to grieving and struggling families while enabling them to achieve some measure of justice for their beloved family member.
Call Today for Immediate Assistance in Northwest Washington
If you have been hurt because of another's careless conduct, call Injury Law Group NW for help getting the medical care and financial compensation you need and deserve. From our office in Washington, we serve clients in communities throughout King County, including Sammamish, Redmond, Renton, Bellevue and Seattle. Don't worry if you can't travel to our office; we'll come to you. Call anytime, and we'll schedule to meet at a time and place that is convenient for you. Your consultation is free, and we never charge any fee until after we are successful recovering compensation for you.
Our Washington personal injury lawyers are here to lead you through a difficult time, get you the help you need, and see to it that you are 100% taken care of in your hour of need. We do care, and we take care. We give hope. We get results. Call Injury Law Group NW today and let us help you on your road to recovery.