Drive Sober Or Get Pulled Over: How To Reduce The Risks Of Drunk Driving Accidents In Washington State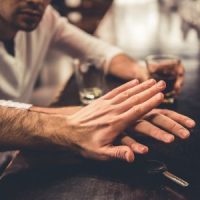 Drunk driving is a major problem on roads throughout the country and is one of the most common causes of auto accidents in Washington State. During August and September, the Drive Sober or Get Pulled Over campaign raises awareness of the risks. Our Issaquah auto accident attorneys explain more about the problem and how to protect yourself on the road.
Drunk Driving Risks In Washington State
According to the Washington State Traffic Safety Commission, close to 750 people were killed in car crashes and collisions over the course of 2022, the highest number since 1990. Thousands of other victims suffered serious, potentially disabling injuries. Drunk driving is one of the leading causes of those accidents.
Under the Revised Code of Washington, it is illegal to drive with a blood alcohol content (BAC) level of .08 or greater. However, driving with any amount of alcohol in your system increases the risks and poses major hazards to you and other motorists. Among the effects even one or two drinks can have on your driving abilities include:
Vision impairments, such as increased sensitivity to light and blurred or double vision;
Cognitive impairments, making it hard to focus on the road or make good decisions when driving;
Impaired reflexes impacting reaction times and overall coordination;
Impaired judgment, making you more likely to engage in speeding and other reckless behaviors.
Drive Sober Or Get Pulled Over
Each year at the end of summer, the National Highway Traffic Safety Administration (NHTSA) holds the Drive Sober or Get Pulled Over campaign. In partnership with other federal traffic safety organizations and local and state law enforcement officials, it ramps up efforts at raising awareness of the dangers of drunk driving and at apprehending drunk drivers before they can cause harm.
To reduce your risks of being involved in an alcohol-related auto accident in Issaquah, follow these tips:
If you plan on going out and having a few drinks, make arrangements for a safe and sober ride home;
Refrain from walking or biking while under the influence;
Never get into a vehicle with someone who has any amount of alcohol in their system;
If hosting a party, be sure not to over serve guests and provide accommodations for anyone who seems impaired;
On the road, be alert for drivers who are weaving in and out of lanes or showing other signs of impairment.
If you suspect a motorist is driving under the influence, pull over at a safe location and notify the authorities. If you are injured by a drunk driver, contact our Issaquah auto accident attorneys to protect your rights in filing a claim.
Request A Consultation With Our Issaquah Auto Accident Attorneys Today
Drunk drivers pose serious risks to themselves and other motorists. If you or someone you love is injured, reach out to Injury Law Group NW. We provide the professional legal representation you need to get compensation. To request a consultation, call or contact our Issaquah auto accident attorneys online today.
Sources:
wtsc.wa.gov/2022-saw-most-traffic-deaths-on-washington-roads-since-1990/#:~:text=2022%20Saw%20Most%20Traffic%20Deaths%20on%20Washington%20Roads%20Since%201990,-Impairment%20by%20drugs&text=According%20to%20a%20December%202022,economic%20costs%20in%202019%E2%80%A6.%E2%80%9D
app.leg.wa.gov/rcw/default.aspx?cite=46.61.502
nhtsa.gov/campaign/drive-sober-or-get-pulled-over