Scaffolding Accidents One of The Leading Causes Of Construction Site Injuries In Washington State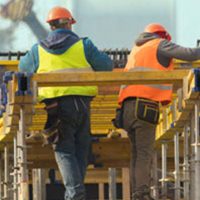 Construction workers are regularly required to work on scaffolding in performing various types of important job tasks. While scaffolding is widely used in constructing buildings or other structures, doing renovations, and making repairs, it can pose serious risks.
Scaffolding accidents are one of the leading causes of construction site injuries in Washington State. Our Issaquah construction accident attorneys explain how they often happen and ways to reduce the risks.
Scaffolding Accidents in Washington State Pose Major Risks To Construction Workers
According to the Bureau of Labor Statistics (BLS), close to 100 people in Washington State lose their lives due to work-related injuries each year. Construction accidents account for nearly 20 percent of these cases. Scaffolding accidents that happen on construction sites are often to blame.
Construction workers frequently rely on scaffolding when working at heights or above excavations. These provide the support they need in performing important yet potentially dangerous tasks. Scaffolds are often constructed by other construction workers. When they are not assembled properly or otherwise malfunction, severe and sometimes fatal injuries can happen as a result. Among the most common causes include:
Mistakes and errors in constructing scaffolding;
Failure to provide harnesses and other safety protections;
Scaffolding collapses due to excessive weight;
Electrocutions when the scaffolding comes into contact with live wiring;
Falls due to wet and slippery scaffolding surfaces.
In addition to the potential dangers construction site crews who work on scaffolding face, workers beneath them are at risk due to falling objects and scaffolding collapses.
How To Reduce Scaffolding Accident Risks On Construction Sites
The Occupational Safety and Health Administration (OSHA) reports that nearly 65 percent of all construction workers, or roughly 2.3 million people, work on scaffolding on a regular basis. Scaffolding accidents claim the lives of more than 50 workers each year and cause serious, potentially disabling injuries to close to 5,000 others. Ways to reduce the risks include:
Ensuring scaffolds are constructed on cement or other hard surfaces;
Conducting daily inspections, to ensure the scaffold continues to be safe;
Making sure harnesses and other safety gear are provided and in good working order;
Equipping scaffolds with safety mats and other types of protective surfaces to increase traction;
Requiring all workers on construction sites to wear a hard hat, particularly when working in areas near scaffolding;
Providing frequent breaks to scaffolding workers and making sure they stay hydrated to help reduce the risk of dizziness and other health issues that contribute to accidents.
Our Issaquah Construction Accident Attorneys Protect The Rights of Injured Workers
If you or someone you love is injured while working on scaffolding or in any other type of construction site accident in Washington State, get the professional legal representation you need at Injury Law Group NW. We protect your rights in filing a claim and help you get the maximum compensation you need to recover. To request a consultation, call or contact our Issaquah construction accident attorneys online today.
Sources:
bls.gov/regions/west/news-release/fatalworkinjuries_washington.htm
osha.gov/sites/default/files/notes.pdf