Failure To Address Safety Concerns A Common Cause Of Construction Site Accidents In Washington State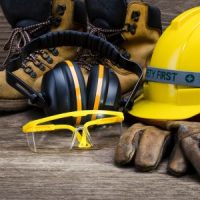 Construction accidents are unfortunately common and can result in devastating injuries. For this reason, these sites are subject to numerous safety regulations and are required to follow up on any concerns voiced by workers, site managers, contractors, or others involved. Our Issaquah construction accident attorney explains the serious ramifications that can happen when companies fail to follow through and how victims have the right to hold them liable for losses that result.
 Fatal Seattle Convention Center Accident Blamed On Failure To Address Safety Concerns
The widow of a man who was killed on the Seattle Convention Center construction site filed a lawsuit against the construction company, claiming that negligence on their part was responsible for her husband's death. According to a February 28, 2023 Seattle Times news report, the 31-year-old man was working for an independent contractor on the site and was using a scissor lift when the accident happened back in 2021.
He was operating the lift on the second floor of the building, which had several holes covered with wood. As one of the lift's wheels went over a hole, the wood covering gave out. The wheel of the lift went in, the lift toppled over, and the construction worker fell two stories to the ground below. Unfortunately, his injuries prove fatal.
Roughly six months after the incident, the Washington State Department of Labor & Industries fined both the construction company and the contractor for failing to ensure that the floor coverings used were adequate to support onsite equipment. The man's widow has now filed a wrongful death lawsuit against the companies, claiming that safety managers had raised concerns about the problem prior to the collapse, but that they were either ignored or the people responsible failed to act.
Construction Companies and Contractors Have A Legal Duty To Address Safety Concerns
Both state and national agencies have strict guidelines to follow when it comes to protecting workers, particularly those on dangerous construction sites. The Washington State Department of Labor and Industries specifically requires additional safety precautions for workers engaged in the following:
Heavy lifting;
Operating tools and machinery;
Working at heights;
Working on unstable or partially constructed surfaces.
Failure to monitor safety conditions or to act on warnings from workers, project managers, or safety inspectors can leave these companies liable for damages when construction site accidents happen. In cases of serious personal injuries, victims are entitled to compensation for their medical expenses, lost wages, and future lost earnings. In cases of wrongful death, their family members are entitled to coverage of all tangible costs, future losses in income, and the pain and suffering they experience.
Reach Out To Our Issaquah Construction Accident Attorney
If you or someone you love is injured in a construction site accident, reach out to The Injury Law Group NW. We investigate your case, determine who is liable, and help you hold them accountable in a claim. Call or contact our Issaquah construction accident attorney online and request a consultation today.
Sources:
seattletimes.com/business/real-estate/seattle-convention-center-contractors-face-wrongful-death-lawsuit/
lni.wa.gov/safety-health/safety-topics/industry/construction