Automated Cameras Aimed At Reducing Risks Of Road Construction Accidents In Washington State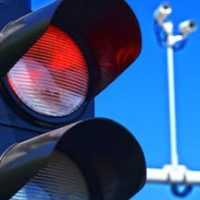 The need to repair and expand existing infrastructure means that road construction projects in Washington State are ongoing, Many of these take place on major highways and interstates, where the high rates of speed drivers travel pose serious risks for road construction workers. Accidents are unfortunately common and often result in serious, potentially fatal injuries. The Washington Senate recently approved legislation requiring automated cameras to help reduce the risks.
Automated Cameras Approved To Reduce Speeding Risks
Being a road construction worker is one of the most dangerous types of jobs. In addition to common hazards found on any job site, you have the added risks that are posed by passing motorists. Unfortunately, speeding is one of the biggest threats. A new Senate bill is aimed at helping to reduce the risks.
Under the Washington State Legislature, automated cameras are already in use on roads throughout the state. In addition to helping monitor road and traffic conditions, they automatically ticket motorists for dangerous behaviors, such as running red lights and speeding. In late February 2023, the Washington State Senate passed bill 5272, which authorizes the use of speed safety camera systems specifically in road construction zones.
The goal of the bill is to protect road construction crews by alerting drivers to the potential dangers and issuing traffic tickets for infractions. Knowing they are on camera and could be subject to heavy fines and points on their license, which could eventually result in a suspension of driving privileges, drivers may have more incentive to slow down and monitor other dangerous behavior.
The Risks Posed By Speeding In Road Construction Zones
Road construction is frustrating to drivers and many try to get through these areas as quickly as possible. Unfortunately, this can lead to reckless and dangerous driving behaviors that put road construction workers at risk. These include:
Tailgating other motorists;
Failure to yield;
Driving distracted;
Speeding and going too fast for conditions.
Speeding is one of the most dangerous things a driver can do in a road construction zone. Not only does it increase the risk of construction site accidents, but also the odds of fatal injuries. According to the National Safety Council (NSC), close to 500 road construction workers are killed in speed-related crashes each year, while thousands of others suffer serious personal injuries. Installing automated cameras in these locations may help to reduce the risks.
Our Issaquah Construction Accident Attorney Protects Victims And Their Families
Road construction workers face serious risks due to speeding motorists. When accidents happen, injuries are often severe. At The Injury Law Group NW, protect the rights of victims and their families. Our experienced Issaquah construction accident attorneys hold at-fault motorists accountable and help you get the compensation you are entitled to in a claim. To request a consultation, call or contact us online today.
Sources:
apps.leg.wa.gov/rcw/default.aspx?cite=46.63.170
app.leg.wa.gov/billsummary?BillNumber=5272&Year=2023&Initiative=false
injuryfacts.nsc.org/motor-vehicle/motor-vehicle-safety-issues/work-zones/