Prevent Premises Liability Accidents In Issaquah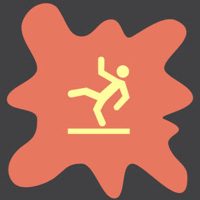 Halloween is one of the most fun times of the year. Children look forward to trick or treating while their parents and other adults enjoy haunted houses, scary movies, costume parties, and other activities. Amidst all the decorating and costume assembly that goes on throughout the month, do not overlook safety risks. Our Issaquah slip fall attorney shares ways to prevent premises liability accidents from haunting your Halloween.
Taking Precautions On Your Property
Under the Revised Code of Washington (RCW 4.24), the owner of a home or business has a legal duty to maintain their property, address obvious hazards, and warn others when dangerous conditions exist. Failing in this duty can cause serious personal injuries to others, for which the owner may be held liable.
It is important to take extra precautions over Halloween. While having people visit and walk around dressed in elaborate costumes is a highlight of the season, it does create risks in terms of slip and fall injuries. To prevent these from happening (and yourself from being liable), follow these tips:
Make sure outdoor areas are landscaped properly;
Remove low-hanging or loosely attached tree limbs;
Clear off leaves and other debris;
Make sure outdoor decor does not block anyone's path;
Avoid running extension cords along the ground.
If you have people inside your home or business, go through first to ensure there are no obvious trip hazards. While you may want to create a scary environment, having plenty of lighting indoors and outdoors can help prevent slip and fall injuries.
Protecting You and Your Family Against Halloween Slips And Falls
Visit Issaquah provides a whole list of Halloween activities that are fun for people of all ages. Whether you are taking children out trick-or-treating or engaging in more adult activities, follow our safety tips to protect yourself against slip-and-fall accidents:
If you are dressing up, make sure your costume does not drag on the floor and avoid masks, which can obscure your vision;
Wear the appropriate footwear, particularly if you plan on walking a lot;
Stay on sidewalks and curbs, and avoid cutting through people's yards or any roped-off areas;
Consider taking a pocket flashlight or using the flashlight on your phone when walking in dark areas;
Use handrails when available, particularly when going up or down stairs.
When Premises Liability Accidents Happen, Contact Our Issaquah Slip Fall Attorney
Injuries can happen in a variety of ways when visiting another's property. Slips and falls are one of the most common causes, and the risks increase over Halloween. Take precautions now both to prevent being a victim or causing harm to others.
If you or someone you love is hurt, reach out to Injury Law Group NW for trusted legal guidance in filing a premises liability claim. Our experienced Issaquah slip fall attorneys help you get the maximum amount you need to recover. To request a consultation, call or contact us online today.
Sources:
app.leg.wa.gov/rcw/default.aspx?cite=4.24
visitissaquahwa.com/event/treats-tails/