How To Prevent Medical Misdiagnosis Of Heart Disease In Issaquah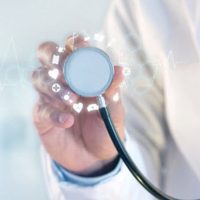 Heart disease is one of the leading causes of death and disability in the United States. Unfortunately, in addition to the hazards of high blood pressure, blocked arteries, and other heart problems posed to your overall health, one of the biggest risks associated with these conditions is that they are often misdiagnosed. This can have devastating impacts on victims and their loved ones. Our Issaquah medical malpractice attorney explains symptoms to be alert for, how to get the care you need, and your rights in filing a claim when medical providers are negligent.
Know The Warning Signs of Heart Disease
There are a range of chronic health conditions that can have a detrimental impact on your heart. Coronary artery disease, heart valve problems, irregular heartbeats (arrhythmias), and cardiomyopathy (diseases of the heart muscle) are all common. These can result in heart disease, which the Mayo Clinic warns is one of the most serious types of illness and a leading cause of death in the United States.
Unfortunately, symptoms of heart disease are often subtle at first. Doctors may overlook these, downplay them, or attribute them to other, less serious health conditions. Warning signs to watch for include:
Chest pain, pressure, or other discomfort;
Feeling dizzy, lightheaded, or disoriented;
Becoming easily fatigued;
Fluttering in your chest;
Racing heartbeat;
Swelling in your extremities;
Shortness of breath.
Preventing a Medical Misdiagnosis
Undiagnosed heart disease can wreak havoc with your health and put your life at risk. It can result in heart attacks, strokes, or sudden cardiac arrest, which is when your heart stops beating.
October is Sudden Cardiac Arrest Awareness Month and aims at educating the public as to the risk. It can happen to anyone, at any age, and like other heart-related adverse events, can cause death within minutes. Getting the correct diagnosis and the proper treatment is crucial in saving lives. To protect yourself and your health, follow these tips:
If you have symptoms of heart disease, report it to your doctor immediately;
Let medical providers know if you have a family history of heart disease, which puts you at increased risk;
Make sure your doctor orders blood work, an EKG, and other needed tests;
If they attempt to downplay your symptoms, get a second opinion;
If you suffer severe symptoms that have been ongoing, go to the hospital immediately;
Rather than wasting valuable time attempting to drive yourself, call paramedics instead.
If paramedics, emergency room doctors, or others at the hospital fail to diagnose your heart problems and you suffer adverse health impacts as a result, they can be held liable for negligence.
When A Medical Misdiagnosis Happens, Reach Out To Our Issaquah Medical Malpractice Attorney
Medical misdiagnosis of heart disease can be devastating. At Injury Law Group NW, we provide the caring support and professional legal representation you need to hold negligent medical providers accountable. To request a consultation with our Issaquah medical malpractice attorney, call or contact our office online today.
Sources:
mayoclinic.org/diseases-conditions/heart-disease/symptoms-causes/syc-20353118
sca-aware.org/sca-news/october-officially-designated-national-sudden-cardiac-arrest-awareness-month