Problems Driving At Night? How To Play It Safe And Reduce Issaquah Car Accident Risks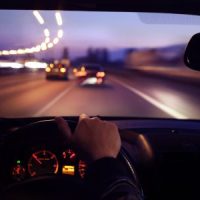 Many drivers have difficulty navigating the roads at night. Not being able to see lane markings or nearby traffic can pose significant problems that make car accidents in Issaquah more likely to happen. With time changes at this time of year, many people find themselves commuting to and from work in the dark. Our Issaquah car accident attorney explains more about the dangers of night driving and how to reduce your risks.
Driving After Dark? Common Hazards You May Encounter On The Road
There are some people who absolutely refuse to drive at night. They have difficulty seeing for various reasons, are sensitive to glare from other vehicles, and have a general apprehension of being out on the roads and the risks it could pose to their safety.
The simple fact is that driving after dark does increase the risk of car accidents in Issaquah. According to the National Safety Council (NSC), the hours after sunset and prior to sunrise the next morning are among the most dangerous times to get behind the wheel. Crashes and collisions become more common and happen due to circumstances surrounding night driving. Factors that can increase your risk:
Greater difficulty seeing the road and traffic signs and signals;
Sensitivity to glare from street lights and vehicle head or brake lights, which can cause momentary blindness;
Greater likelihood that drivers are drowsy, which can cause them to make dangerous mistakes;
Greater chance of encountering motorists who are under the influence of alcohol or drugs.
How To Reduce Night Driving Risks
Daylight Savings Time ends Sunday, November 5, 2023, at 2:00 a.m. As we 'fall back' an hour, we get some extra time for sleep but also have dramatically decreased daytime hours for the following months. The Washington State Department of Transportation warns that car accident rates tend to spike at this time of year. Hazards associated with night driving are a contributing factor in many of these collisions.
Fortunately, there are some ways you can reduce your risk. If you suffer from night blindness or other conditions that impact your ability to see after dark, discuss the matter with your doctor. Get an updated eye exam and if you need glasses, invest in anti-glare lenses. Other ways you can protect yourself and your passengers when driving at night in Issaquah include:
Avoid driving while excessively tired;
Give other drivers plenty of space on the road;
Avoid looking directly into headlights or street lamps;
Lower the setting for your dashboard lighting;
Clean your windshield, as film and streaks increase glare.
Contact Our Issaquah Car Accident Attorney 
Driving at night can increase the risks of car accidents in Issaquah. If you are injured due to the reckless actions of others on the road, Injury Law Group NW can get the compensation you need to recover. Call or contact our office online and request a consultation with our experienced Issaquah truck accident attorneys today.
Sources:
https://www.nsc.org/road/safety-topics/driving-at-night
https://wsdot.wa.gov/about/transportation-data/crash-data