Preparing For Surgery: How To Reduce The Risks Of Medical Malpractice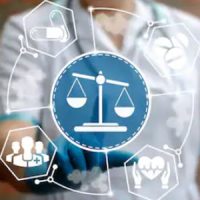 Accidental injuries and certain types of health conditions often require surgery in order to protect and preserve the patient's overall health. However, undergoing any type of procedure carries inherent risks. In addition to routine complications, surgical mistakes and errors are common and can cause serious, potentially life-threatening personal injuries for patients. Our Issaquah medical malpractice attorneys want you to be aware of the risks and ways to protect yourself and your health.
Three Common Types Of Surgical Errors 
Medical malpractice is one of the leading causes of death and disability in the United States and surgical errors or mistakes are among the most common ways for it to happen. The Agency for Health Care Research and Quality (AHRQ) reports that there are three common types of errors that occur either when undergoing procedures in the hospital or in out-patient surgical facilities:
Operating on the wrong site: This involves performing the proper procedure but in the wrong location. For example, doing back surgery but on the wrong disc or removing the wrong body part in an attempt to fight cancer.
Performing the wrong procedure: This involves operating on the correct body part but performing the wrong type of procedure. For example, completely removing a body organ that was originally only scheduled for a biopsy or other procedures.
Operating on the wrong patient: This is when surgeons perform the correct procedure on the proper body part, but on the wrong patient. This often happens due to mix-ups with patient charts.
Wrong sites, wrong procedures, and wrong patient errors (WSPEs) happen frequently and can cause catastrophic harm to patients and their families.
Protecting Yourself Against Surgical Errors And Mistakes 
While certain types of surgical procedures are considered minor and performed regularly by medical providers, it is important not to overlook the risks when it comes to the wrong site, wrong procedure, and wrong patient errors. Steps you can take to protect yourself when undergoing any type of surgery include:
Get a second opinion. This should be done any time surgery is recommended.
Check out the facility in advance. Healthgrades provides a resource for patients to check the quality of care and safety standards for surgical facilities throughout Washington State and across the country.
Have someone with you on the day of the procedure. They can act as your patient advocate, making sure you get quality care and helping to avoid common mistakes.
Verify everything prior to consenting. Read consent forms carefully and verify the procedure being performed and that you are the intended patient before signing any documents or being placed under anesthesia.
When Surgical Mistakes And Errors Happen, Reach Out To Our Issaquah Medical Malpractice Attorneys
Surgical mistakes and errors can have catastrophic impacts on patient health. At Injury Law Group NW, we hold negligent medical providers accountable and help patients and their families get the compensation they are entitled to in a claim. If you or someone you love is a victim of medical malpractice in surgery, contact our Issaquah medical malpractice attorney and request a consultation.
Source:
psnet.ahrq.gov/primer/wrong-site-wrong-procedure-and-wrong-patient-surgery