Filing A Personal Injury Lawsuit In Washington Versus An Insurance Claim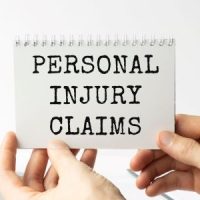 Personal injuries often happen due to the reckless actions of others. Whether you are in your car, walking in your neighborhood, visiting local stores, or engaging in other activities, a lapse on their part can leave you suffering serious harm.
Even relatively minor accidents can leave you facing tens of thousands of dollars in medical bills, lost wages, and other expenses. Why should you have to pay these costs when someone else was at fault? Our Washington personal injury attorneys explain your options in filing an insurance claim versus a lawsuit.
When Insurance May Cover The Costs Of Personal Injuries
The Centers for Disease Control and Prevention (CDC) reports that unintentional, accidental injuries send more than 95 million people to hospital emergency rooms each year. Among the most common causes include:
Car accidents;
Motorcycle accidents;
Truck accidents;
Accidents involving public transportation;
Pedestrian accidents;
Bike accidents;
Slip and fall accidents;
Getting struck by or against objects on another's property;
Accidents due to dangerous or defective products;
Sports and recreational accidents.
When these types of accidents in Washington happen, the person or company at fault can be held liable for your costs. In some cases, they may have insurance policies in place to defray expenses. However, as the amount of compensation you are entitled to depends on policy limits, insurance may not cover all your costs, particularly if your injuries are severe. Plus, insurers are notoriously difficult to deal with and it is not uncommon for them to deny or downplay your claim.
Your Rights In Filing A Personal Injury Lawsuit In Washington
Under the Revised Code of Washington (RCW), others can be held legally responsible for damages you suffer when their reckless and negligent actions result in personal injuries. Filing a personal injury lawsuit may be the best option in the following types of cases:
When the at-fault party is uninsured;
When injuries are severe and costs exceed policy limits;
When the insurance company denies or downplays your claim;
When there are multiple people at fault;
When you are partially to blame for an accident resulting in personal injuries.
Under Chapter 4.22 of the Washington Code, even if you were partially at fault you can still get compensation for personal injuries, though the amount you are entitled to would be reduced by the amount you were to blame. Common types of damages available in a personal injury lawsuit in King County include current and future medical expenses, lost wages and future losses in income due to long-term disabilities, and compensation for your pain and suffering.
Get Our Issaquah, Washington Personal Injury Attorneys On Your Side
If you suffer personal injuries due to the negligence of others, get the Injury Law Group NW on your side. Our Issaquah, Washington personal injury attorneys protect your rights and prevent you from having to pay out-of-pocket costs. To discuss your options, give us a call or contact our office online and request a consultation today.
 Source:
app.leg.wa.gov/rcw/default.aspx?cite=4