Five Qualities To Look For In A Medical Malpractice Attorney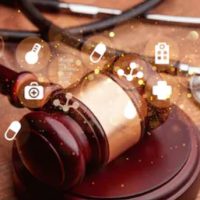 Medical mistakes and errors are unfortunately common and can leave patients with serious, potentially life-threatening personal injuries. In this situation, you have the right to hold negligent providers accountable for damages you suffer as a result. However, as medical malpractice is one of the most complex types of claims, it is vitally important to get legal help. Find out the five qualities to look for when hiring an Issaquah medical malpractice attorney.
Medical Malpractice: One Of The Most Common And Complex Types of Claims
Medical malpractice is one of the most common causes of personal injuries. According to Johns Hopkins Medicine, it is the third leading cause of death in the United States. However, it is also one of the most complex types of cases in terms of seeking compensation. Before attempting to file this type of claim, it is important to consult with an experienced medical malpractice attorney first.
Under The Revised Code of Washington, medical malpractice involves actions or inactions on the part of medical providers that fail to meet the reasonable standards of their profession. Doctors, surgeons, nurses, diagnostic technicians, and others involved in patient care can all be held liable in a medical malpractice claim. Among the most common causes of patient injury in these cases include:
Medical misdiagnosis, resulting in dangerous delays in treatment;
Misreading diagnostic test results or failing to include these in the patient chart;
Surgical mistakes and errors, such as performing the wrong type of procedure or operating on the wrong patient;
Anesthesia errors, which can end up proving fatal;
Medical errors, which can involve doctors, pharmacists, or other caregivers; or
Lack of sanitary practices in hospitals, resulting in life-threatening infections.
What To Look For In A Medical Malpractice Attorney
Medical providers are protected both by the healthcare system and insurance providers. Many of them have teams of attorneys standing by, ready to defend them against medical malpractice claims. To protect yourself and your rights to compensation, you need professional legal representation as well. The following are five qualities to look for in a medical malpractice attorney in Issaquah or elsewhere:
Knowledge: They should have a thorough understanding of Washington State medical malpractice laws and how they apply in different cases.
Experience: They should have years of experience successfully handling medical malpractice claims.
Expertise: They should be adept at representing clients in the King County Courts;
Empathy: Concern for clients translates into working hard on their behalf and keeping them informed of the status of their case.
Respected in the community: They should be respected among other legal professionals and in the community at large.
Contact Our Issaquah Personal Injury Attorneys
At Injury Law Group NW, we are respected members of the local community and have extensive experience and skill in handling medical malpractice cases in King County. Our top priority is making sure our clients get the compensation they are entitled to. Call or contact us online and request an initial consultation with one of our medical malpractice attorneys today.
Sources:
hopkinsmedicine.org/news/media/releases/study_suggests_medical_errors_now_third_leading_cause_of_death_in_the_us
app.leg.wa.gov/rcw/default.aspx?cite=4.24.290
kingcounty.gov/courts/superior-court/civil.aspx