How Much Is My Auto Accident Case Worth?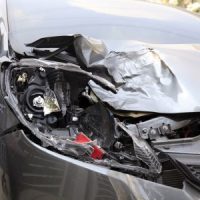 Auto accidents in Issaquah happen on an unfortunately frequent basis. Even if you are an experienced driver, the reckless actions of others can put you at risk. Personal injuries that result can leave you facing heavy medical bills, lost wages, and other costs. Our Issaquah auto accident attorneys explain common types of compensation you may be entitled to in a claim.
The High Costs Of Auto Accident Injuries
According to reports from the Washington State Department of Transportation (WSDOT), nearly 30,000 auto accidents happen in King County each year. With the amount of traffic on city streets in Issaquah, drivers here face considerable risks.
In many cases, car accidents in Issaquah are caused by reckless and dangerous driving behaviors. Speeding, running red lights, distracted driving, and driving under the influence are all common causes. Unfortunately, even a relatively minor crash could leave you and your passengers suffering serious personal injuries.
How much are car accident victims entitled to in a claim? While this amount varies based on the circumstances, the National Safety Council (NSC) provides some estimates. For more information, visit this site.
Common Types Of Compensation You May Be Entitled To In An Auto Accident Claim
Each auto accident case is as different as the individual people involved. To provide an estimate of the compensation you may be entitled to in a claim, we need to review the circumstances surrounding your crash and the extent of your injuries. This can be done in an initial consultation. However, without knowing any details, we can tell you that the two types of compensation that are generally available under the Revised Code Of Washington are:
Economic damages: These cover your actual and tangible costs and include property damages, current and future medical expenses, lost wages, and future losses in earnings or benefits due to long term disabilities.
Non-economic damages: These cover intangible losses suffered in your accident or as a result of your injuries. This includes pain, suffering, scarring or disfigurement, and loss of enjoyment in life due to being unable to participate in your prior hobbies and activities.
Discuss Your Case With Our Issaquah Auto Accident Attorneys
When an auto accident happens due to recklessness on the part of other drivers involved, you have the right to hold them liable for losses you suffer as a result. At Injury Law Group NW, we are dedicated to helping auto accident victims and their families get the compensation they are entitled to for their injuries. To discuss your case and the total amount available in a claim, call or contact one of our Issaquah auto accident attorneys online and request a consultation today.
Sources:
remoteapps.wsdot.wa.gov/highwaysafety/collision/data/portal/public/
app.leg.wa.gov/rcw/default.aspx?cite=4.56.250