Four Common Challenges When Filing An Issaquah Truck Accident Claim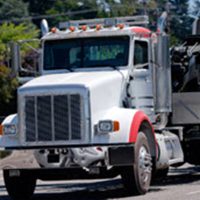 Interstate 90 brings heavy traffic to our area, including many truckers. Truck accidents are a serious risk and can leave motorists suffering severe, potentially life-threatening personal injuries. While you may be entitled to compensation for your losses, filing this type of claim is often a complex process. Our Issaquah truck accident attorneys highlight four common challenges victims often face.
Denied Liability 
According to the Washington State Department of Transportation (WSDOT), close to 2,000 truck accidents in King County happen each year. Many of these occur in or near Issaquah and are often caused by recklessness on the part of the truck driver.
Speeding, tailgating other motorists, improper passing, and driving while distracted, drowsy, or under the influence are all common contributing factors in Issaquah truck accidents. However, truck drivers typically deny liability and blame it on other drivers involved. For them, admitting fault could not only cost them significant amounts in terms of a claim but could also leave them out of a job. 
Multiple Parties At Fault
Due to the large size of most big rigs, it is not uncommon for multiple motorists to be impacted by a truck accident in Issaquah. While the truck driver may be ultimately to blame, other motorists may share a portion of the responsibility. This does not impact your rights to compensation, but it can make filing a claim more time-consuming and complex.
Questions Concerning Insurance Coverage 
Truck drivers may not be officially employed by the trucking company. This can create challenges in terms of insurance coverage. Generally, there is some type of policy in place that can help to offset your expenses.
However, determining whether the trucker, the trucking company, or another driver's insurers are liable often proves difficult, as they are all likely to deny coverage. To protect their own profits, their standard practice is to dispute liability and downplay claims. 
Trucking Company Tactics
According to the latest figures from Trucking.org, the trucking industry has topped $700 billion in revenue in recent years. To protect themselves and their profits, you can expect trucking executives to be aggressive in denying claims. They typically have teams of attorneys on their side, which can tie victims up in endless litigation.
Expect them to dispute the circumstances surrounding your accident, deny being at fault with liability for the driver's behavior, and downplay the damages you suffer and the amount of compensation you are entitled to in a claim. Be particularly wary if they do offer a settlement, as it is likely to be less than what you deserve or need to cover your costs.
Get Our Issaquah Truck Accident Attorney On Your Side
At Injury Law Group NW, we protect your rights in dealing with truckers and trucking companies when accidents happen, providing the fierce legal representation you need to get compensation in a claim. To request a consultation with our Issaquah truck accident attorney, call or contact us online today.
Sources:
remoteapps.wsdot.wa.gov/highwaysafety/collision/data/portal/public/
trucking.org/news-insights/new-report-finds-trucking-industry-revenues-topped-700-billion