The Long-Term Impacts Of Traumatic Brain Injuries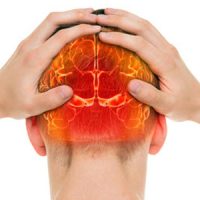 Traumatic brain injuries are one of the most common types of personal injuries. They can happen due to bumps, blows, or jolts to the head, which commonly occur due to accidents for which others are to blame. Recovery can be a lengthy process, putting strain on both victims and their families. Our Issaquah traumatic brain injury attorneys explain some of the common and serious long-term impacts that are likely to occur as a result.
What Are Traumatic Brain Injuries?
Commonly referred to as TBI, traumatic brain injuries occur when any type of impact or violent shaking of the head disrupts neural pathways in the brain. The Washington State Department of Health (DOH) warns that this can have serious and detrimental effects on various brain functions, leaving victims suffering both short- and long-term disabilities. Areas that are likely to be affected include:
Thinking and cognitive functions, impacting memory and the ability to grasp certain concepts;
Communications skills, preventing victims from vocalizing their thoughts and feelings or understanding what others say;
Sensory functions, impacting hearing, vision, and balance; and
Emotional health, resulting in increased anxiety, depression, and other mood disorders.
The DOH reports that thousands of people suffer traumatic brain injuries in Washington State each year. These often occur due to motor vehicle crashes, slips and falls, sports or recreational accidents, and other types of incidents in which negligence on the part of others is ultimately to blame.
Traumatic Brain Injuries Can Cause Long-Term Disabilities
It can take long months to heal from a traumatic brain injury that occurred anywhere, including .During this time, rehabilitative therapy can help in the recovery process. The Washington State Department of Social and Health Services (DSHS) provides numerous resources for victims and their families, including lists of treatment providers for traumatic brain injuries in the Issaquah area and support groups, which meet both online and in-person.
Unfortunately, even with the best medical care, TBI can end up causing long-term disabilities. Common impacts that can reduce quality of life for victims and their families include:
Chronic headaches;
Sleep and eating disorders;
Seizures;
Inability to walk or perform other physical movements;
Inability to work or perform basic household tasks;
Learning disabilities;
Changes in personality, such as increased isolation and fits of rage.
Once a brain injury happens, victims generally need to use caution to prevent future bumps or blows to the head. These can cause even more severe symptoms and have the potential to be life-threatening.
Our Issaquah Traumatic Brain Injury Attorneys Help You Get Compensation
Victims of brain injuries can end up suffering long-term impacts, affecting their health, lifestyle, and financial security for years to come. When these injuries happen due to negligence on the part of others, Injury Law Group NW provides the professional legal representation you need to get compensation in a claim.
If you or someone you love is a victim of a TBI, reach out to our Issaquah traumatic brain injury attorneys. Call or contact our office online and request a consultation today.
Sources:
doh.wa.gov/you-and-your-family/injury-and-violence-prevention/traumatic-brain-injuries
dshs.wa.gov/altsa/traumatic-brain-injury/traumatic-brain-injury