Speeding A Common Cause Of Deadly Truck Accidents In Issaquah, WA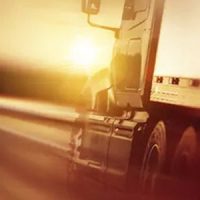 Truck accidents in Issaquah are a serious concern among residents. A single mishap involving a semi-truck, tanker, or other big rigs can end up impacting multiple motorists, resulting in severe and potentially life-threatening personal injuries. Unfortunately, these accidents are often caused by the reckless actions of the truck driver. Speeding is one of the most common factors in these crashes. Our Issaquah truck accident attorney explains how both the driver and the trucking company may be liable.
Speeding A Common Factor In Fatal Washington State Truck Accidents
We rely on trucks to provide products we need and use on a daily basis, but their presence on the road can put drivers at risk. According to the Federal Motor Carrier Safety Administration (FMCSA), more than 70 people are killed in truck accidents in Washington State annually, while hundreds of other victims suffer severe and potentially debilitating personal injuries.
These numbers continue to increase at an alarming rate each year, and speeding is one of the most common contributing factors. Going even several miles over the speed limit increases the likelihood of the following:
Steering problems, resulting in skidding and swerving into opposing lanes;
Tire blowouts, making it harder to maintain control over the rig;
Brake failures, resulting in runaway trucks and rear-end collisions;
Shifting loads and center of gravity, increasing the risk of rollover truck accidents.
In addition to making truck accidents in Washington State more likely to happen, speeding increases the risk of severe and life-threatening injuries. While the size of most big rigs protects the truck driver, the greater force of impact in a speed-related truck accident can prove fatal for motorists.
Holding Truckers And Trucking Companies Liable For Truck Accidents In Issaquah
One of the most common and serious types of vehicle crashes, truck accidents in Issaquah pose a serious threat to local motorists. With Interstate 90 running directly through our area, the Washington State Department of Transportation (WSDOT) shows us a major route for truckers.
When a speed-related truck accident in Issaquah occurs, the trucker can be held liable for damages victims and their families suffer as a result. However, the trucking company may also share a portion of responsibility for actions on their part that may have caused the truck driver to speed, such as:
Requiring too tight of a turn-around schedule;
Providing bonuses or other incentives for quick deliveries;
Issuing unreasonable delivery deadlines;
Cultivating a general work culture that encourages cutting corners when it comes to safety.
Request A Consultation With Our Issaquah, Washington Truck Accident Attorneys
Truck accidents in Issaquah are unfortunately common and can leave motorists suffering devastating personal injuries. Speeding increases not only the likelihood of an accident but also the potential for fatal injuries. In these cases, both the truck driver and the trucking company may be held accountable for their actions. If you or someone you love is injured in this type of crash, contact Injury Law Group NW and request a consultation with our Issaquah truck accident attorney.
Sources:
fmcsa.dot.gov/sites/fmcsa.dot.gov/files/2021-10/19T29.xlsx
wsdot.wa.gov/travel/commercial-vehicles/maps-tools-commercial-vehicles