Medication Errors In Washington State Have Dire Consequences For Patients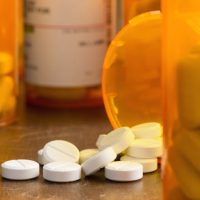 When visiting the doctor, it is common practice for patients to leave with some type of prescription. Many people rely on multiple medications to keep them healthy and help reduce pain and other symptoms. Unfortunately, medication errors in Washington State are a common type of medical malpractice. Find out more about the hazards and your rights in filing a claim.
How Safe Are The Medications You Are Taking? 
Any medication has potential side-effects. In general, people tend to trust their doctor or their pharmacist's advice regarding whether a particular medication is safe for them to take. Sadly, mistakes on their part can end up having devastating consequences.
According to the Washington State Department of Health (DOH), medication errors cause serious, life-threatening adverse health events for an average of more than 30 people each year. These are only publicly reported cases-many more victims are likely to suffer ill effects and may not connect it to their medications.
Problems in taking certain medications can arise due to faulty batches, problems not previously revealed in prior government research and testing, or as a result of online and mail order pharmacies, who often have offices in other countries with less strict testing and regulatory requirements. However, the most common-and completely preventable-cause is negligence on the part of prescribing physicians or others involved. This includes:
Failure to consult with patient charts in regards to allergies;
Failure to factor in other prescribed or over the counter medications the patient may be taking;
Prescribing too high a dose;
Not considering how a particular medication could impact other symptoms the patient suffers from or pre-existing health conditions;
Mistakes and errors on the part of the pharmacist or others dispensing medications.
Medication Errors A Common Cause of Malpractice Claims
The U.S. Food and Drug Administration (FDS) describes medication errors as any adverse event that contributes to patient misuse of medication and causes them to suffer harm. It is one of the most common types of medical malpractice, impacting more than 100,000 people nationwide each year.
When medication errors happen due to the negligence of doctors or other medical providers, patients may have the right to file a medical malpractice claim. This holds the provider accountable and can help by providing compensation for the following:
Medical expenses related to medication side effects and when medication errors increase the severity of other conditions;
Lost wages and future losses in earning due to long-term disabilities caused by medication errors;
Funeral expenses and other costs, when medication errors prove fatal;
Compensation for the pain and suffering the victim and their family endures.
Our Issaquah Medical Malpractice Attorneys Are Here To Help 
If you or someone you love is a victim of a medication error, reach out to the Injury Law Group NW. Our Issaquah medical malpractice attorneys can help you get the compensation you need to recover in a claim. To request a consultation, call or contact our office online today.
Sources:
doh.wa.gov/sites/default/files/2022-02/689010.pdf?uid=6377d40dca18e
fda.gov/drugs/information-consumers-and-patients-drugs/working-reduce-medication-errors#:~:text=A%20medication%20error%20is%20defined,Medication%20Error%20Reporting%20and%20Prevention.