Administrative Mistakes That Contribute To Medical Malpractice In Washington State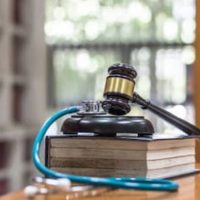 Medical errors and negligence on the part of doctors, surgeons, and other health care providers are responsible for a dramatic spike in medical malpractice claims over the past decade. However, they are not the only ones who can be held accountable when mishaps cause serious personal injuries to patients. Our Issaquah medical malpractice attorneys explain how mistakes on the part of medical administrative personnel may be responsible as well.
70 Percent of Healthcare Providers Face Medical Malpractice Claims
According to the National Institutes of Health (NIH), medical malpractice is a major public health concern. Defined as acts or omissions during treatment that fall outside standard medical norms and result in personal injuries to patients, nearly 70 percent of all healthcare providers are sued for medical malpractice at some point in their careers.
Among the leading causes of medical malpractice in Washington State are misdiagnosis, medication errors, and surgical mistakes, such as operating on the wrong patient or leaving sponges and other foreign objects. These can result in adverse events and negative outcomes in patients, which may be life-threatening and can hasten an otherwise untimely death.
However, direct care providers are not the only ones responsible for high medical malpractice rates. Administrative personnel working in hospitals and doctor's offices often play a role in what can be a potentially tragic situation.
Common Types Of Administrative Errors That Increase The Odds Of Patient Injuries
Doctors, nurses, and surgeons often bear the brunt of the blame when adverse events occur and patients suffer personal injuries, but mistakes and errors on the part of receptionists, secretaries, and other administrative personnel may also be responsible.
The National Library of Medicine strongly recommends doctors' offices and hospitals provide oversight and procedures for preventing administrative mistakes from happening and harming patients. Among the most common problems include:
Failure to provide proper intake of patients: This includes not keeping charts organized, failing to get a complete medical history, and failing to include allergies and other important medical information.
Failure to properly record and organize information: Failure to keep patient records straight, including their test results, medication dosages, and information regarding upcoming procedures, can have devastating effects on the quality of care.
Failure to facilitate communication between doctors, other providers, and patients: Failing to convey important information and facilitate referrals and other communications is a common problem that contributes to medical errors.
Discuss Your Case With Our Issaquah, Washington Medical Malpractice Attorneys
Medical mistakes and errors can have devastating impacts on patients and their families. Unfortunately, determining who is at fault and holding them accountable often proves challenging. At Injury Law Group NW, we are here to help.
Our Issaquah medical malpractice attorneys have extensive experience handling these cases and act as strong legal advocates on your behalf. We take the legal actions needed to get you the compensation you deserve. To discuss your case and your options in filing a medical malpractice claim in Washington State, call or contact our office online and request a consultation today.
Sources:
ncbi.nlm.nih.gov/pmc/articles/PMC2628513/#:~:text=Medical%20malpractice%20is%20defined%20as,that%20deals%20with%20professional%20negligence
ncbi.nlm.nih.gov/books/NBK499956/