Reduce Medical Malpractice Risks By Being Your Own Patient Advocate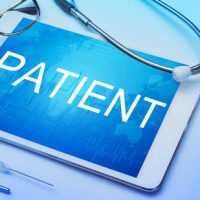 Medical malpractice is a serious problem throughout the United States. It often begins at your doctor's office, where poor record-keeping, rushed visits, downplaying symptoms, and a lack of follow-up care can cause serious harm for patients. Our Issaquah medical malpractice attorney explains how acting as your own patient advocate can help to protect your health.
What To Watch Out For During Doctor Visits
The National Institutes of Health (NIH) defines medical malpractice as any act or omission on the part of your doctor or other health care professionals that puts you at risk. Having a patient advocate can help prevent it from happening. Hospitals will sometimes provide a patient advocate for people with serious medical conditions, but you may have to assume this role for yourself.
As the name implies, a patient advocate is someone who acts as an ally on behalf of a patient, communicating with providers and ensuring quality care. You can act as your own patient advocate at doctor visits by watching out for common problems. These include:
Incomplete medical history;
Missing records from prior care and treatment;
Downplaying symptoms during appointments;
Not providing referrals to specialists;
Not ordering tests or checking results;
Not scheduling follow-up visits;
Not checking for allergies or other issues prior to providing medications;
Not conducting thorough checkups or allowing enough time for visits.
How To Be Your Own Patient Advocate
To help prevent medical malpractice in Issaquah, act as your own patient advocate and communicate with health care providers. In addition to helping prevent dangerous medical errors and mistakes, the Centers for Disease Control and Prevention reports that people who are actively engaged generally have overall better outcomes. How do you act as your own patient advocate? Follow these steps:
Keep copies of all medical records.
Keep a list of all medications you are taking.
When visiting a doctor, make sure they have the correct health history on file.
Inform them of any health conditions that run in your family.
Be thorough in discussing all symptoms you may be suffering from and the impact they have on your life.
Try to address only one primary health issue at each visit.
Explain prior treatments received.
If testing or consultation with a specialist is not recommended, ask why.
If you have undergone testing, ask for results.
Do not allow yourself to be rushed through your appointment.
If prescribed medication, ask your doctor about side effects and drug interactions.
If there is anything you do not understand, ask for clarification.
Do not hesitate to get a second opinion or even find a new doctor if not getting the quality of care you need.
Reach Out To Our Issaquah Medical Malpractice Attorney
Unfortunately, and despite acting as your own patient advocate, medical mistakes and errors can still happen. When these impact your health, reach out to Injury Law Group NW. Call or contact our Issaquah medical malpractice attorney to request a consultation today.
Sources:
ncbi.nlm.nih.gov/pmc/articles/PMC2628513/#:~:text=Medical%20malpractice%20is%20defined%20as,that%20deals%20with%20professional%20negligence.
cdc.gov/healthliteracy/researchevaluate/patient-engage.html