$150 Million In Damages Awarded In King County Crane Collapse Case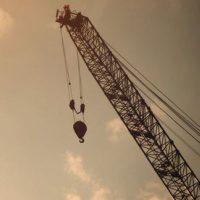 Construction sites are inherently dangerous places. Accidents can happen in a variety of ways, causing potentially devastating personal injuries. Crane collapses are among the most common types of construction site accidents and also the most severe. In the case of a fatal crane collapse in Seattle that happened three years ago, the King County Court recently awarded $150 million in damages, providing a sense of justice for victims and surviving family members.
Victims of Seattle Crane Collapse Finally Get Justice In Claim
Three years ago, on April 27, 2019, a deadly crane collapse happened in the South Lake Union area of Seattle. Construction crews were working on a Google office building on Mercer Street when a tower crane currently in use at the site collapsed. Four people were killed in the crash and two others were seriously injured. King 5 News reports that almost exactly three years later, victims and their surviving family members got a sense of justice when a jury awarded them $150 million in a claim.
A construction site lawsuit filed through the King County Court found that the following parties all shared a portion of the blame:
The construction company;
The crane equipment provider;
A separate company responsible for dismantling the crane.
Investigations concluded that all three failed in following the manufacturer's recommendations during prior dismantling and had prematurely removed important pins and sleeves that held the tower crane together. As a result, the crane crashed down due to a gust of wind. Two construction workers and two motorists traveling on Mercer Street were killed, while an additional two bystanders suffered serious personal injuries.
Compensation For Crane Collapses And Other Construction Site Accidents In King County 
Tower cranes can extend up to 265 ft tall and are capable of lifting up to 19.8. Despite their massive size and weight, they are vulnerable to collapse. Crane collapses are one of the most common and potentially dangerous types of construction site accidents. According to the Bureau of Labor Statistics (BLS), they claim the lives of nearly 50 workers each year while leaving hundreds of others injured.
In many cases, negligence on the part of the crane manufacturer, the construction company, and others involved is to blame. As with any type of construction site accident in King County, victims and their families have the right to hold those at fault accountable. Filing a construction site lawsuit provides victims with the following:
Compensation for medical bills, lost wages, and other losses they suffer;
A sense of justice, in taking legal action against responsible parties;
Satisfaction in knowing their lawsuit, by calling attention to the problem and making those responsible pay, could prevent future accidents.
Discuss Your Options With Our Issaquah Construction Accident Attorney
If you or someone you love is injured in a crane collapse or other type of construction site accident in King County, contact Injury Law Group NW. To discuss your options in filing a claim, reach out to our Issaquah construction accident attorney and request a consultation.
Sources:
king5.com/article/news/local/anniversary-crane-collapse-seattle-south-lake-union/281-686663f6-1ef4-4831-afb0-d81077d7a2e7
fmcsa.dot.gov/sites/fmcsa.dot.gov/files/docs/ourroads/80251/driving-safely-around-cmvs.pdf