Construction Safety Week Raises Awareness Of Worker Risks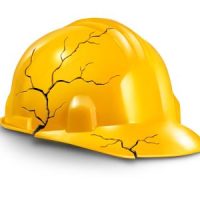 Few workers face as much danger on the job as those in the construction industry. Accidents on construction sites are common and can result in serious, potentially life-threatening personal injuries. Construction Safety Week is held annually in May and raises awareness of the risk. If you or someone you love works in the construction field, find out more about the hazards and how workers can protect themselves.
Construction Accidents Pose Serious Hazards For Workers
On-the-job accidents can happen in any occupation. However, workers in the construction field face some of the most serious hazards.
According to the Washington State Fatality Assessment and Control and Evaluation Program,75 people on average throughout the state are killed each year on the job, while hundreds of others suffer personal injuries. Construction workers are by far the most common victims. Accidents that happen and often result in severe and potentially fatal personal injuries include:
Fall accidents: These are common among construction crews working at heights as well as those working near excavations.
Motor vehicle accidents: Construction vehicles and other motor vehicles are often needed on work sites but put crews working nearby at risk.
Machinery incidents: Heavy machinery is often required on the job, but workers can easily get caught in or between them.
Chemical exposures: Exposure to harsh and toxic substances can result in serious burns and potentially life-threatening occupational injuries, including cancer and respiratory ailments.
Electrocutions: Construction workers often are exposed to live wiring, resulting in potentially fatal electrocutions.
Ways To Reduce The Risk of Construction Site Accidents In Washington State
Construction Safety Week happens each year during the first full week of May. Public safety officials and private companies work together during this time to raise awareness of the risks of construction accident injuries.
In protecting construction workers from hazards on job sites, employers are encouraged to take the following steps:
Identify situations in which construction site accidents and injuries are most likely to occur: This includes when workers are handling large objects or hazardous substances, using heavy tools and equipment, or performing tasks at extreme heights.
Address common construction site hazards: This includes providing proper scaffolding, making sure power to wiring is off, and requiring motorized vehicles to drive slowly through sites.
Take precautions to make construction sites safer: This includes providing proper training to all employees, making sure they wear hard hats and other safety equipment, and inspecting all tools and machinery prior to use.
Injured On A Construction Site? Contact Our Issaquah Construction Accident Attorneys
Construction site accidents in Washington State can result in potentially life-threatening personal injuries. In many cases, negligence on the part of site owners, managers, equipment suppliers, or others involved is to blame. At Injury Law Group NW, we help you hold them accountable and get the compensation you are entitled to in a claim. Call or contact us online and request a consultation with one of our Issaquah construction accident attorneys today.
Sources:
constructionsafetyweek.com/plan-for-safety-week/resources/
lni.wa.gov/safety-health/safety-research/files/2020/93_5_2020_WorkRelatedFatalitiesInWashingtonState_2019.pdf