Common Types Of Personal Injuries In Washington State Medical Malpractice Cases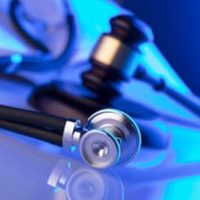 Whether you are sick, suffering from a potentially serious illness, or struggling with a chronic medical condition, you expect your doctors and other medical providers to help. You count on them to offer caring support and professional service in diagnosing, treating, and managing your condition. Unfortunately, it does not always happen this way.
Medical mistakes and errors are common and have become one of the leading causes of death and disability. Our Issaquah medical malpractice attorneys explain some of the most common types of personal injuries that can result due to medical errors and mistakes, as well as how to hold negligent medical providers accountable.
Personal Injuries That Can Happen Due To Medical Malpractice
Medical malpractice is a serious concern for any patient. According to the Journal of American Medicine (JAMA), close to two-thirds of all medical providers face malpractice accusations at some point in their careers. Among the most common types of mistakes made by medical professionals and personal injuries associated with them include:
Medical misdiagnosis: Failure to diagnose potentially serious health conditions or accidental injuries can result in dangerous delays in treatment. This can cause worsening symptoms and an overall decline in health, and may result in disability or even death.
Medication errors: One of the most common types of medical malpractice, these often occur due to failure to consult the patient's chart or to consider other prescribed medications. Personal injuries often include worsening symptoms, hives, rashes, and other skin conditions, trouble breathing and acute respiratory illness, and damage to the heart or other body organs.
Surgical mistakes: Errors on the part of the surgeon can result in loss of use of certain body parts, organs, or vital systems, a general worsening of the patient's condition, and the need to undergo additional procedures to repair the damage.
Anesthesiology errors: These are among the most dangerous medical mistakes and can result in death or permanent brain damage.
Labor and delivery errors: These can be potentially life-threatening for mothers and can cause nerve damage to infants, as well as chronic illnesses and other long-term disabilities.
We Help You Hold Negligent Medical Providers Accountable
Under Washington State law (RCW 7.70.040) you may have the right to file a medical malpractice claim if your provider failed to exercise a reasonable degree of caution or provide a level of care considered prudent by other medical professionals.
Request A Consultation With Our Issaquah Medical Malpractice Attorney 
At Injury Law Group NW, we help people who suffer serious and potentially life-threatening personal injuries due to medical malpractice in Washington State. To find out if you are entitled to compensation, call or contact us online and request a consultation with one of our Issaquah medical malpractice attorneys.
Source:
app.leg.wa.gov/RCW/default.aspx?cite=7.70.040