Retail Liability Over The Holidays: How Store Owners And Managers Put Holiday Shoppers At Risk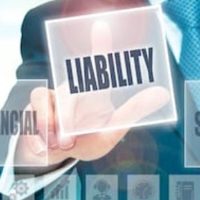 Thanksgiving is considered the kick-off for the holiday season, but most retailers have been preparing since Halloween. However you feel about the practice, the real concern is the risk for personal injuries while shopping or working retail. Our Issaquah retail liability attorney explains more about the hazards and your rights in filing a claim.
Personal Injuries In Stores Spike During Holiday Season
According to the Centers For Disease Control and Prevention (CDC) retail workers suffer dramatic increases in personal injuries over the holiday season. However, they are not the only ones at risk.
The holidays are the biggest shopping season of the year, teeming with products and people from Thanksgiving through New Year's Day. Combined with the frantic pace of the season, this can increase personal injury risks. Common hazards include:
Wet floors: Rain, snow, and spills make floors dangerously slippery. Unfortunately, retail workers may be too busy to clean up the mess or post signs warning of potential hazards.
Overstocking: In keeping up with demands, retailers often overstock shelves and clutter aisles, increasing injury risks. Empty pallets and other debris is a problem as well.
Falling fixture and decor dangers: Fixtures get additional wear and tear during the holiday season. When they fail, it can increase personal injury risks for shoppers. In addition, amidst the rush to put up holiday decor, lights and garland may not have been properly secured, creating additional hazards.
Parking lot accidents: With parking lots packed with cars and customers, collisions and pedestrian accidents are more likely to happen.
When you suffer personal injuries due to the above or other types of accidents, it is important to report it to the store owner, a manager, or on-site security. Retailers can be held liable for medical expenses and other damages you suffer as a result.
Holding Retailers Accountable For Personal Injuries
Under Washington State law (Title 4 RCW), property owners and managers can be held liable for personal injuries that occur on the premises due to their negligence. This means taking actions that put others at risk or failing to take the appropriate precautions.
In cases involving retailer liability, insurance policies in place can help offset your losses. However, to protect your rights in getting the total amount you need to recover, it is important to take the following steps:
Get copies of accident reports and the names of witnesses at the scene;
Seek medical attention, regardless of the severity of your symptoms;
Follow all doctor instructions regarding follow-up care and treatment;
Speak to our retail liability attorneys before making any statements to insurers.
Request A Consultation With Our Issaquah Retail Liability Attorneys
At Injury Law Group NW, we negotiate with insurers on your behalf to get the maximum amount in a settlement. If the retailer's insurance fails to cover your costs, we can guide you in filing a lawsuit against them. To request a consultation, contact our Issaquah retail liability attorneys today.
Sources:
blogs.cdc.gov/niosh-science-blog/2016/11/25/retail/
app.leg.wa.gov/rcw/default.aspx?cite=4