Holidays Increase Washington Motor Vehicle Accident Risks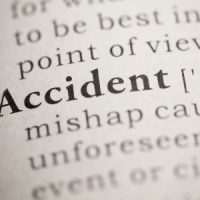 The holidays are a busy time in terms of traffic on local roads. Between shopping trips and people going on visits to see family and friends, there is a dramatic increase in drivers. Unfortunately, this increases the chances of motor vehicle accidents. These can leave motorists, and their passengers suffering severe, potentially life-threatening personal injuries. Our Issaquah auto accident attorneys explain more about the hazards and how to reduce your risks.
Car Accident Rates Climb Over The Holiday Season In Issaquah
While the holidays are often regarded as the happiest time of the year, they are also among the most dangerous in terms of crashes and collisions. According to statistics from the Washington Traffic Safety Commission (WTSC), more than 20 people are killed in auto accidents in Issaquah each year during the holiday season, while dozens of other road users are left with devastating personal injuries. Factors that can cause accident rates to climb during the holidays include:
Increased traffic due to shopping and holiday travelers;
Slick road surfaces, a common contributing cause of crashes;
Vehicle breakdowns, which are more common in bad weather and increase overall accident risks;
Aggressive driving, such as cutting other motorists off in traffic, speeding, and tailgating;
Distracted driving, as people get all wrapped up in the holidays and in their plans;
Drunk driving, due to the increase in parties and celebrations.
Ways To Reduce Auto Accident Risks This Holiday Season
To reduce the risk of auto accident injuries in Issaquah, it is important to take precautions during the holiday season. This includes:
Getting your car serviced and checking lights, brakes, and tire tread;
Wearing a seat belt at all times and requiring passengers to do the same;
Allowing plenty of time to reach your destination;
Not engaging with aggressive drivers;
Using extra caution in parking lots and intersections;
Keeping your eyes on the road and your hands on the wheel at all times;
Not getting behind the wheel if you have any amount of alcohol in your system;
Paying attention to weather reports and taking additional precautions during rain, snow, or sleet.
Despite your precautions, car accidents in Issaquah can still happen to you or someone you love. In Washington State, there are mandatory minimum car insurance requirements, which can help to reduce your losses. If insurance fails to cover your costs, you may be entitled to take the at-fault driver to court.
When Accidents Happen, Reach Out To Our Issaquah Auto Accident Attorneys
At Injury Law Group NW, we wish you and your family a healthy, safe, and happy holiday season. In the event personal injuries happen due to auto accidents or other causes, reach out and get the professional legal help you need.
Our legal team has decades' worth of experience serving injured victims and their families and can help you get the compensation you need to recover from personal injuries. To find out more about filing a claim, call or contact our Issaquah auto accident attorneys online and request a consultation today.
Sources:
wtsc.wa.gov/research-data/holiday-fatalities-dashboard/
insurance.wa.gov/washington-states-mandatory-automotorcycle-insurance-law